HERAS Plus international experts meet with public HEIs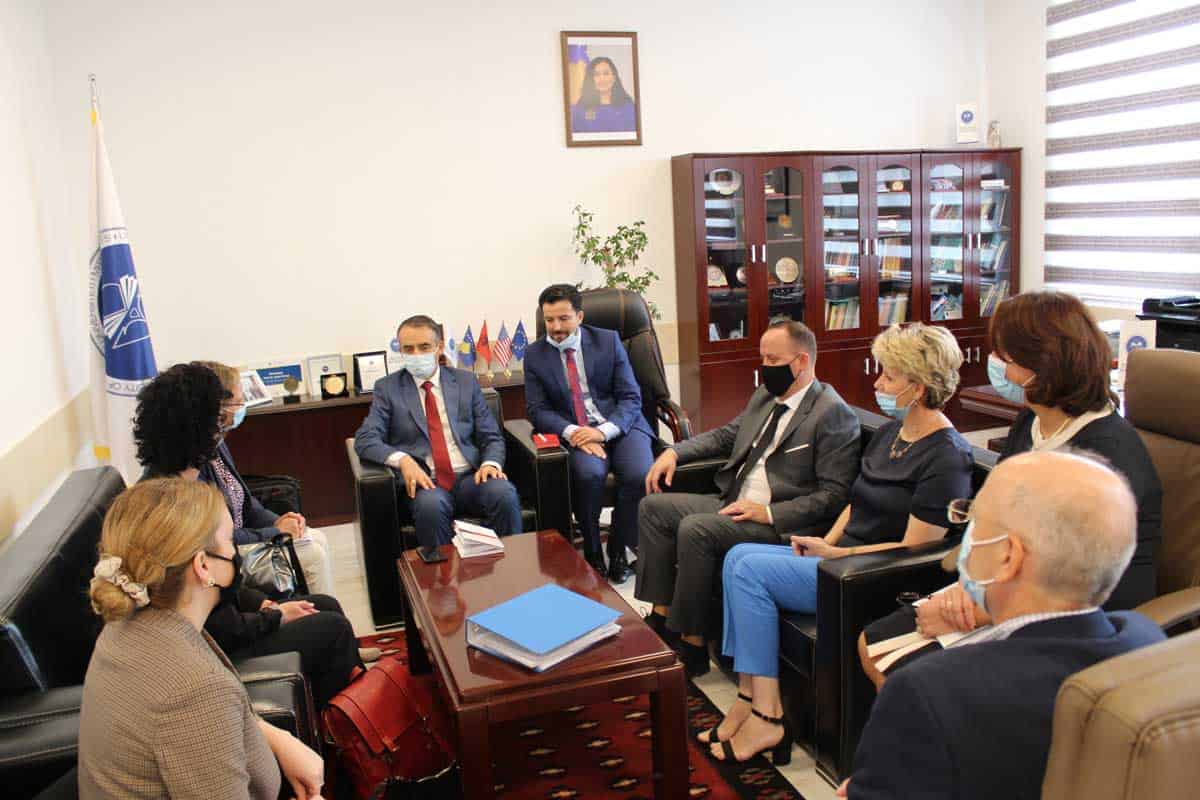 On 16 September 2021, WUS Austria representatives and international experts, Ms. Veronika Nitsche and Ms. Louise Sperl, had productive meetings with the leadership of two public universities in Kosovo, namely, University "Isa Boletini" in Mitrovica (UIBM), and University "Fehmi Agani" in Gjakova" (UFAGJ). The meetings were in the context of HERAS Plus Project, specifically part of the monitoring visit that aims to evaluate the progress made, in this case at the university level.
Ms. Nitsche, on behalf of  WUS Austria, as well as on behalf of the three-party consortium (WUS Austria, ZSI and OeAD) that is implementing the project, thanked the rectors, Mr. Alush Musaj of UIBM and Mr. Artan Murati of UFAGJ, for their unwavering cooperation with the Project, and for their commitment in the process of advancing the overall higher education system in Kosovo.
In return, the rectors Mr. Musaj and Mr. Nimani, and their teams, positively assessed the progress made in the framework of HERAS Plus and engaged in discussing the future joint activities. The Rectors expressed appreciations for the contribution, made by the Project, in matters that relate to strategic planning, internal legal framework, preparations for accreditation, building institutional capacities and international networking and mobility.