Successful proceedings of the second Train the Trainers session for the National Contact Points on Horizon Europe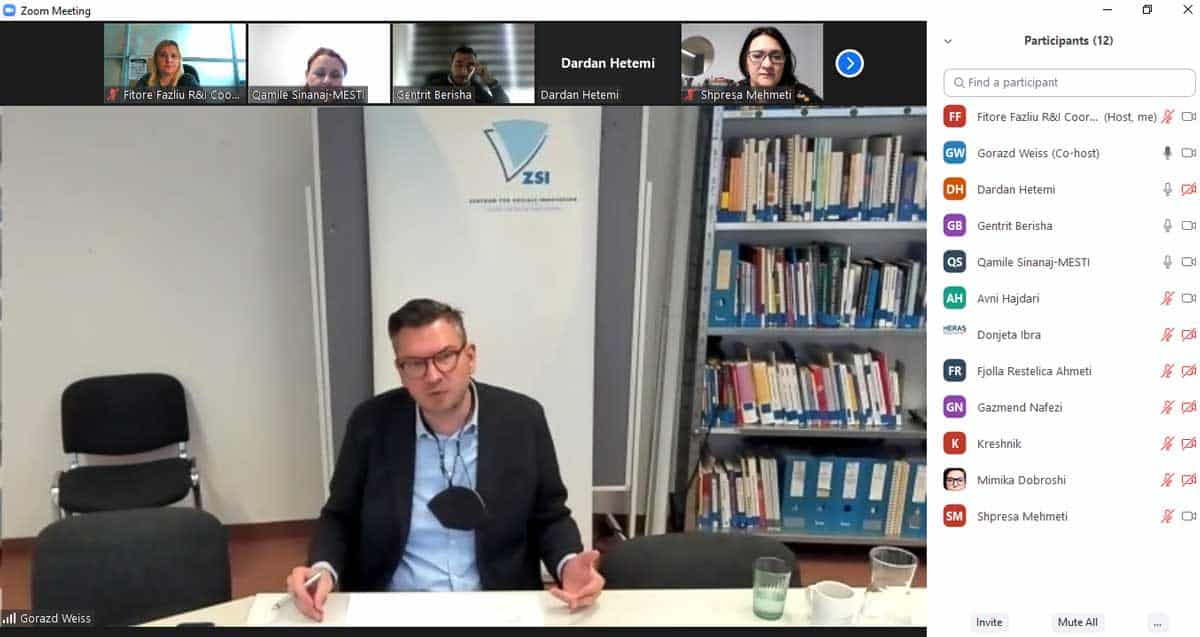 During this session held on 23 November 2021, an advanced Train the Trainers (ToT) including specific feedback and guidance was provided to all National Contact Points (NCPs) related to their services in the scope of Horizon Europe and their presentations with identified calls per each cluster and mapping of potential stakeholders and target groups in Kosovo.
On July 8th, 2021, the first training introduced the Horizon Europe Program, benefits from Kosovo's associated status, and the roles and services expected from NCPs.
The offered trainings are considered timely and crucial for the newly appointed NCPs in building their capacities and efficiency to increase Kosovo's participation in Horizon Europe by utilizing the available calls and the existing potentials to benefit from them.
In the scope of HERAS Plus planned support, NCPs discussed and provided their feedback and suggestions towards shaping the upcoming activities of support from the project to ensure tailor-made actions in response to identified needs and challenges.